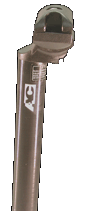 Our Race SeatPost - an inexpensive, 100% alloy seatpost that perfect as a rugged downhill or freeride post. Available in sizes 26.8, 27.0, 27.2, and 31.6mm. Available in black or silver.
Our Hextreme post is a light-weight but strong post that uses advanced materials and design. It also is available in 26.8, 27.0, 27.2, and 31.6 mm sizes. Custom sizes are available upon request.

Its head is made up of 100% CNC machined components for close tolerances and maximum strength to weight parameters.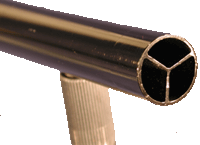 Cross-section of our Hextreme seatpost which uses a triangular web to add strength while reducing weight.
AC Hextreme seatpost clamps are rugged yet lightweight. They are available in sizes 25.4, 26.8, 28.6, 29.4, 31.8, and 34.9mm.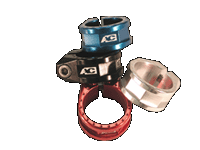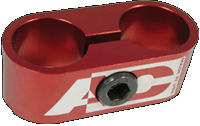 Postman 27.2

Our Postman shifts any seat into a 1 1/2" layback position for your downhill runs. CNC machined from solid 6061-T6 alloy.