Then try our Hextreme brakearms. 100% CNC machined from lightweight 6061 T6 alloy, these arms come equipped with sealed cartridge bearings and Koolstop brake pads for the most solid gripping power available.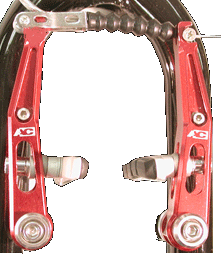 We also have a mini brake system that is fantastic for those mini frames that have no really good palace to mount brakes for the smaller tires. Our minibrake mounts exactly where you want it to - it's held in place by a center bolt right through the frame.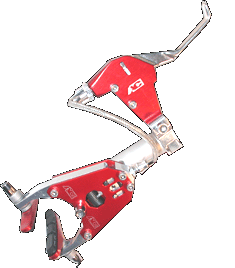 Add our patent-pending Thumber lever that has thumb-screw cable adjustment right where you need it - at your lever!
We want you to go FAST...so we make sure you can stop just as fast when you need to - to pick up your trophy!...